"We like the green because it is bright."
School Uniform
Emerald Green Sweatshirt or Cardigan with school logo

Grey or Black Trousers, Skirt or Pinafore (shorts or green gingham dress in summer)

White Polo Shirt
Black Shoes (no trainers)
Book Bag
Fleece with School Logo (optional)
Coat with School Logo (optional)
Hijabs – black, white, green or grey with no pins or jewels
PE Kit (not required for Nursery)
Bottle green T-Shirt with school Logo
Black Shadow Stripe Shorts
PE Bag
Trainers or Plimsoles
Black Tracksuit (optional)
Items shown in bold are available from our uniform website. All other items are available from local uniform outlets.
Second Hand Uniform
Please click here to request second hand uniform. Payment for second hand uniform is made via ParentPay.
If you have any good quality items of uniform that may be of use to another family, please bring them to school.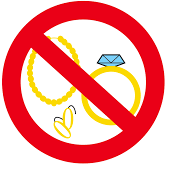 Please note that children are not permitted to wear any jewellery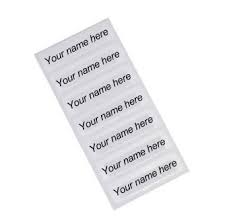 Please ensure that all your child's belongings are named
How ordering with Gooddies works

Gooddies have provided Beavers Community Primary School with an online web store which displays the garments that you normally purchase. Parents can then log onto the web store and purchase the uniform that they require, make payment either through PayPal or Sage Pay using credit or debit cards. We will then deliver to the school free of charge in named bags or direct to parents home addresses at an extra cost.
Gooddies do not hold embroidered stock so they sweep the website twice a month on the 15th and 30th and all orders received before these cut off days will be delivered within 10-15 working days either to the school or home address as requested by each parent. The parents will be able to log in to their account at any time to check the progress of the order and once it has been despatched Gooddies will email parents so that they know when the order is due to be delivered.
Returns

Parents have 14 days in which to return any items for a refund and must reorder through the web store. Items must be in their original condition unwashed and with no name tags applied. Parents must return the items with a copy of the packing slip or proof of purchase at their own cost. We recommend a parent obtain proof of postage. Refunds can take between 10-21 days to process.
Uniform Policy
It is our policy that all children should wear school uniform when attending school, or when participating in a school-organised event outside normal school hours. Please click here for further information about the items needed for uniform.